Yayoi Kusama
The Obliteration Room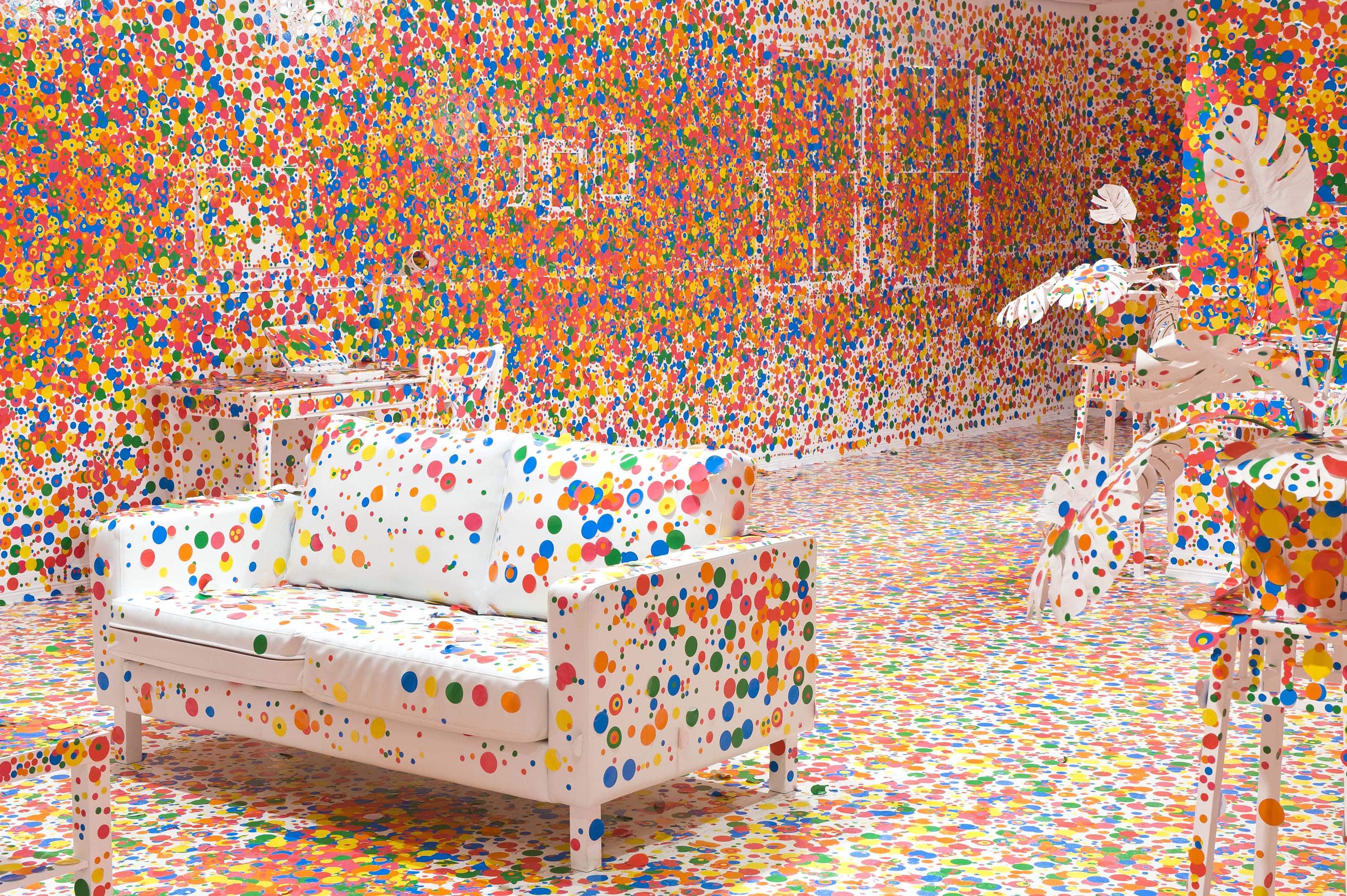 "For example, by covering my entire body with polka dots, and then covering the background with polka dots as well, I find self-obliteration. Or I stick polka dots all over a horse standing before a polka-dot background, and the form of the horse disappears, assimilated into the dots. The mass that is 'horse' is absorbed into something timeless. And when that happens, I too am obliterated." (Yayoi Kusama, "Infinity Net: The Autobiography of Yayoi Kusama", 2002)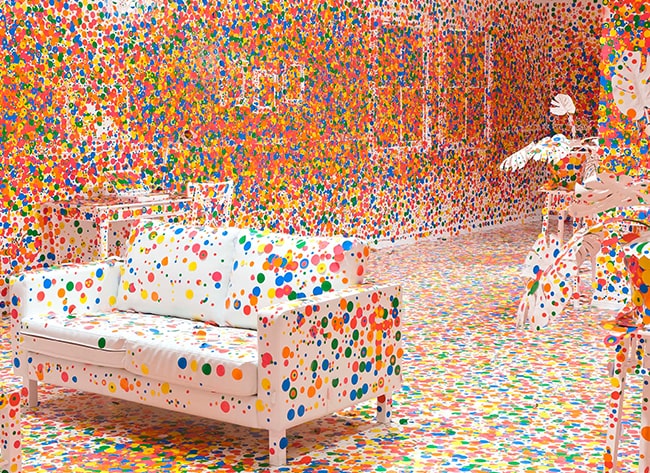 ABOUT
This is a participatory installation where visitors cover a room painted entirely white with brightly colored stickers in the shape of dots. Throughout the exhibition, the room gradually "obliterates" as it becomes covered in dots.
"Self-obliteration" has been a long-standing theme for Yayoi Kusama (1929-) since the 1960s. As the polka dots cover up bodies and spaces, everything - including her own body and others - disappears into them.
HOW TO VISIT
Venue: Shibuya City Office No.2 Mitake Office
1 -18-21 Shibya, Shibuya-ku, Tokyo
Opening Hours: 10:00-18:00
Note: Advance reservation is required to enter The Obliteration Room. For more details, please check here.
Note: There is no dedicated parking lot. Please refrain from coming to the venues by car as parking is limited in the neighborhood.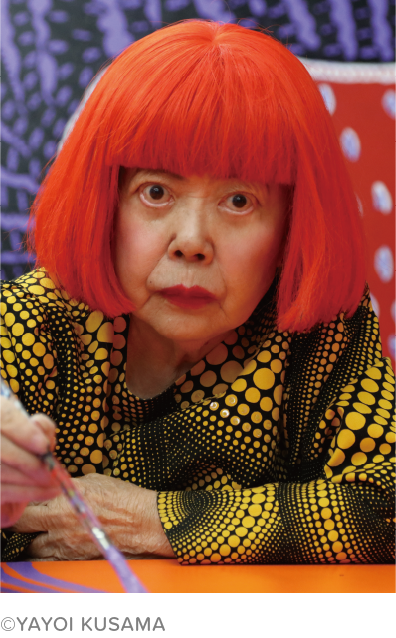 CREATOR
Yayoi Kusama
Born in 1929. She has experienced visions and auditory hallucinations from an early age, and began to draw polka dots and net patterns as motifs. In 1957, she moved to United States by herself and discovered an artistic philosophy of self-obliteration through obsessive repetition and multiplication of a single motif, and established herself as an avantgarde artist by developing a diverse range of works including net paintings, soft sculptures, environmental sculptures using mirrors and electric lights, and happenings. In addition to her artistic activities, she has also published a number of novels and poems. Her representative works include Infinity Net, Dots Obsession, Pumpkin, and My Eternal Soul. She is one of the most important Japanese artists, continuing to work energetically in and outside Japan today. In 2017, She held a large retrospective exhibition "My Eternal Soul" (The National Art Center, Tokyo) and in the same year, the Yayoi Kusama Museum opened in Shinjuku, Tokyo.