Makoto Aida
Tokyo Castle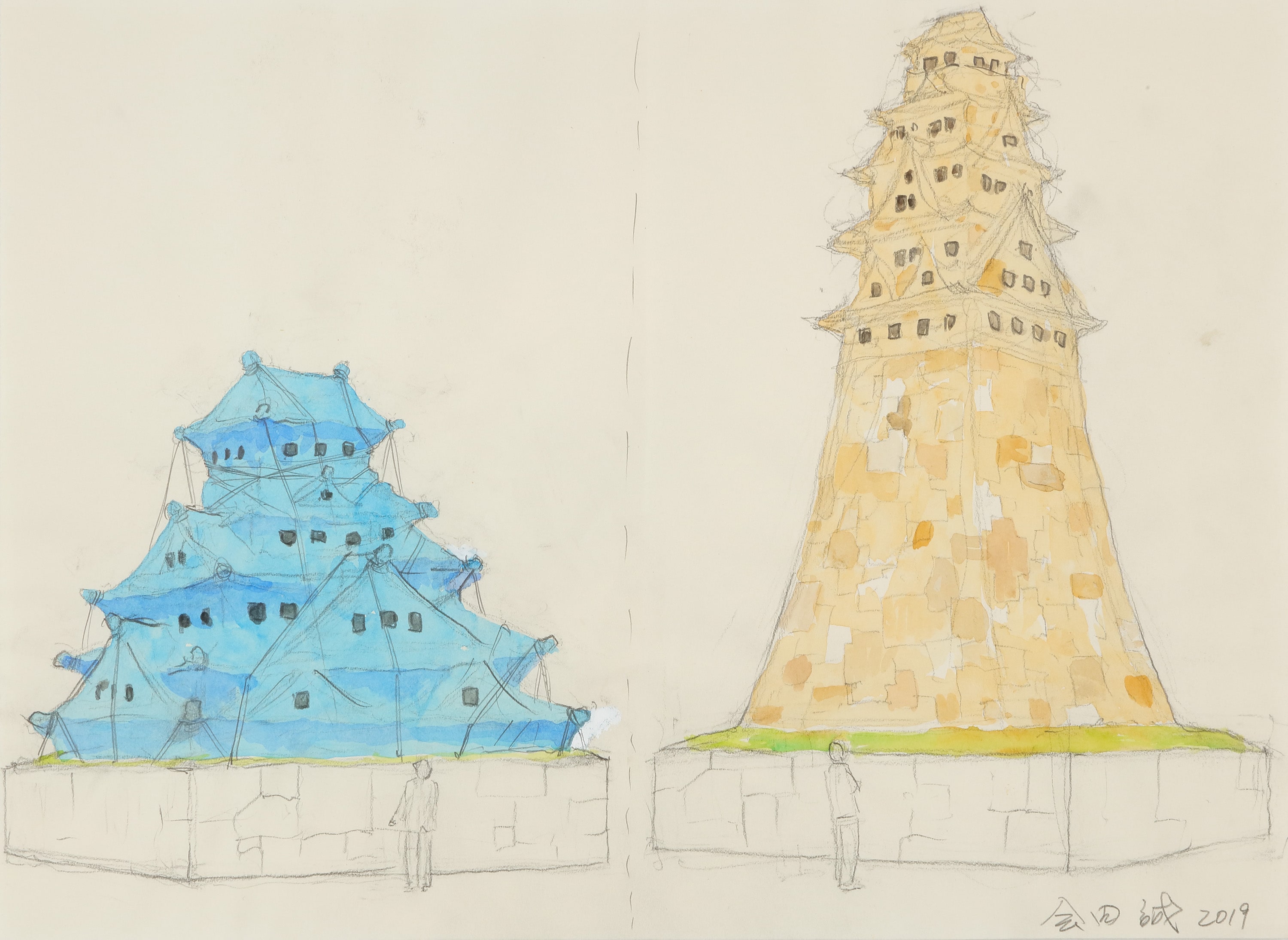 "What I want to emphasize is the opposite of permanence - temporariness, unreliableness, paltriness - as well as the bravery in trying to withstand such characteristics. I'll never know what the outcome will be like unless I try creating it. Sink or swim, I will try. I want to dedicate the outcome to Japan of today - or more specifically to Tokyo". (Makoto Aida)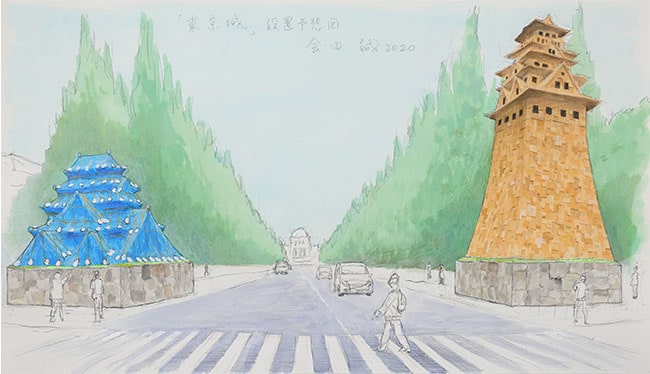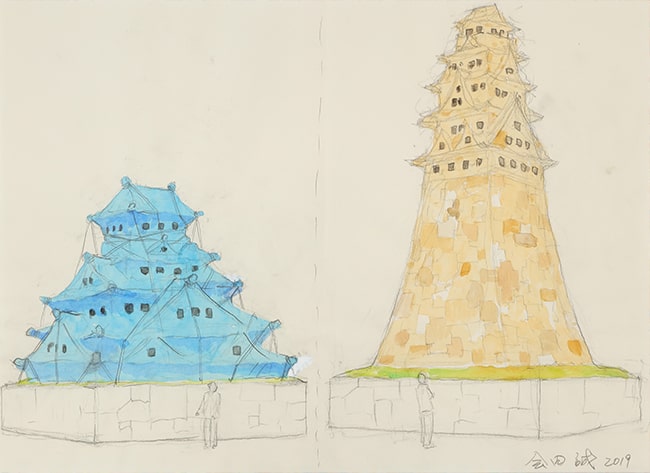 ABOUT
Makoto Aida (1965-) created two castles made out of cardboard and blue tarps. These are both reliable materials as they are durable even though they are cheap. They also share a similar characteristic, as they both symbolize temporariness instead of permanence. Aida has been using these materials for his works since 1995. By utilizing these two materials, this pavilion becomes a representation of human beings' resilience. It is also a criticism towards modern sculpture which only uses heavy, hard, expensive and long-lasting materials.
The stone mound on which this pavilion is installed was built during the construction of the Meiji Jingu outer gardens, using what once used to be the stone walls supporting the Edo Castle. It was designed and constructed by architectural engineer Toshikata Sano, who led the barracks construction after the Great Kanto Earthquake and also promoted the use of reinforced concrete in primary school buildings. The cardboard and blue tarp castle standing on the stone mound is a message of encouragement - "let's get through this together" - from Tokyo to various regions in Japan that still suffer from the damages left by disasters. It also represents a strong sense of determination to face disasters that Tokyo is likely to experience someday soon.
HOW TO VISIT
Venue: Ginkgo Avenue in Meiji Jingu Gaien
2-1 Kita Aoyama, Minato-ku, Tokyo
Opening Hours: 10:00-18:00

Note: There is no dedicated parking lot. Please refrain from coming to the venues by car as parking is limited in the neighborhood.
Please Note:
Do not block the sidewalk or stand still for a long time so as not to obstruct pedestrian traffic.
Do not stay in the middle of the zebra crossing to take photos.
Do not enter the lawn that is surrounded by roping.
WARNING: Climbing on the stone mounds is STRICTLY prohibited.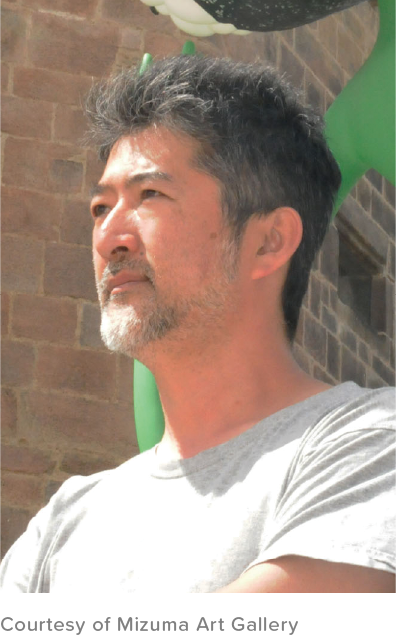 CREATOR
Makoto Aida
Born in 1965. He got his master's degree in Fine Arts from the Tokyo National University of Fine Arts. He often uses pretty young girls, war and office workers as his motifs. He comes and goes freely between society and history, current time and pre-modern period, west and east and presents an unexpected contrast and a caustic criticism. He gains overwhelming support from people in all generation. He has a wide range of works not only paintings, but also sculpture, performance, films, novels and manga. His representative exhibitions are "Bye Bye Kitty!!! Between Heaven and Hell in Contemporary Japanese Art" (Japan Society, New York, 2011), "Monument for Nothing" (Mori Art Museum, Tokyo, 2012), "GROUND NO PLAN" (Aoyama Crystal Building, Tokyo, 2018).